Sergei Rublevsky has cracked into the top 25 on the FIDE list several times, almost earned a berth to the Candidates tournament to qualify for Mexico City 2007 (losing to Grischuk), and has defeated both Karpov and Kasparov in tournament play.
In 2005 he unleashed a beautiful combination against Alexander Riazantsev that chess engines rarely find.
Position from Riazantsev - Rublevsky, 2005
Black to move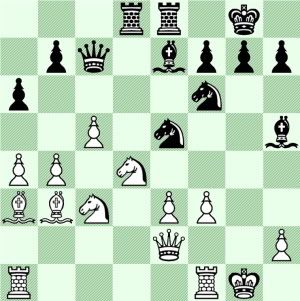 This game was selected as one of the best games published in
Informant
94, but placed twelfth in the voting. Hence, it is an easily overlooked brilliancy.