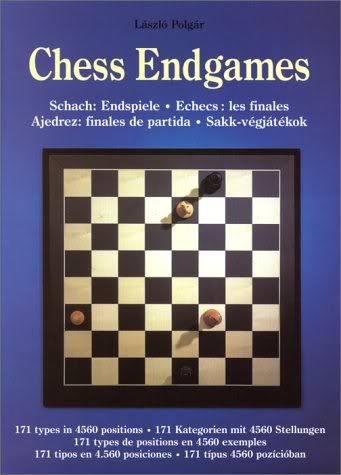 The heaviest endgame book on my shelf is Laszlo Polgar's seemingly rare
Chess Endgames
(1999). In the United States, Amazon.com lists
one copy available
from a vendor for $574.53, but
Amazon.de
lists seven used copies starting at 15.00 EUR and three new from 23.90 EUR. The text is out of print, and appears more readily available in Europe than in the United States. Fortunately, I bought my copy eight or nine years ago for something close to the list price of $29 plus shipping.
It is a daunting book that I use mostly for reference. On the other hand, from time to time I resolve to work through in a short period of time the first 318 problems--called "elementary positions".
This resolution always leads to failure because these elementary positions include quite a few that present difficulties. Consider number 42 for instance:
White to move +-
White has a decisive advantage, but how?
The Composer
This position is attributed to Crum, 1913, probably John Crum--Polgar's source gives no more than last name and date. Irving Chernev's
Practical Chess Endings
(1961) also has this problem (61), as well as another by Crum from 1913. Polgar has at least one more Crum composition, number 443, dated 1921.
White to move +-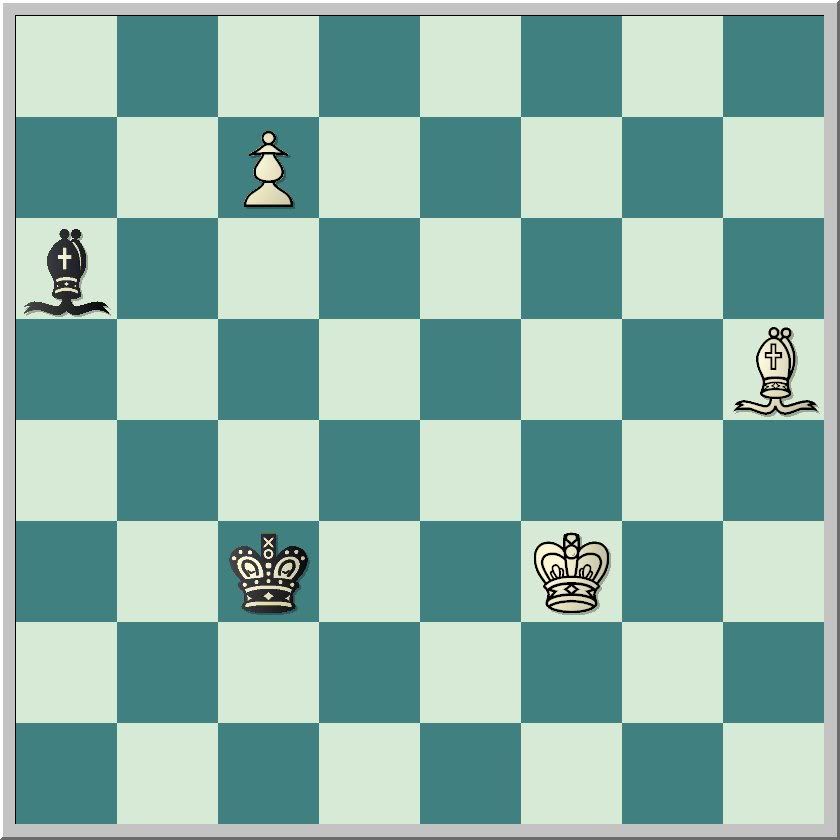 A Google search for chess and Crum turns up in Google Books a J. Crum who was a "First-Class amateur" that lost game number 2659 published in the
British Chess Magazine
(October 1905). There is also a reference in Edward Winter's
Chess Notes

4744
to a Mr. Crum who offered a suggested improvement in a game lost to Joseph Henry Blackburne, who won blindfolded. Crum was also the contact for entries to a problem composition contest sponsored by
Chess Player's Chronicle
, and open to all the world according
to the announcement
in the
Westminster Papers
1 November 1878 (150).
The website
Chess Scotland
offers more information:
John Crum
was the first Scottish Champion, winning the title in 1884, and was a noted endgame composer. Tim Harding's
Chess Cafe column

The Kibitzer
mentions the role of Crum in a postal match between the Glasgow and Copenhagen chess clubs that took place in 1879-1880 and was reported more fully in the Danish magazine
Nordisk Skaktidende
than in a Scottish publication where he had found part of the game.