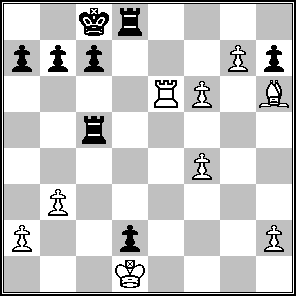 This morning I tried a few of the rated puzzles on
ChessWorld
, which has recently added this feature. One of the puzzles demanded that it be shared.
White to move.
ChessWorld is a correspondence site, or site for turn-based chess, as some call it. I've found no similar site with as many features, with such high quality play, and run by an accomplished and visible administrator.
Tryfon Gavriel
(aka Kingcrusher) of the
Barnet Chess Club
is the webmaster.