I spent ten minutes looking at this position from Geller - Pribyl, Sochi 1984. It is problem 184 in
Imagination in Chess
(2004) by Paata Gaprindashvili. This book sometimes intimidates me because I rarely solve a problem with full success. Last Wednesday at lunch I looked at eight problems without setting them up on a chess board. I found the key move in two of the eight. Today, I set out to do better and brought a chess set into the cafe.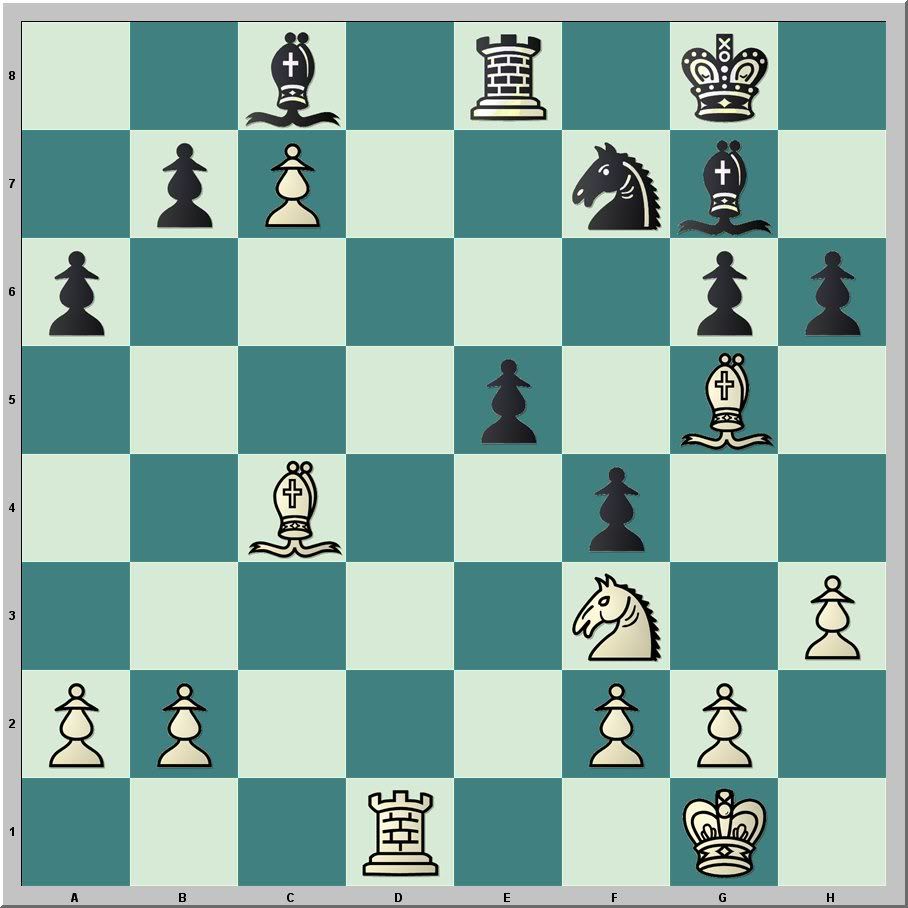 In seconds I realized that 1.Rd8 was the idea, but it took very little time to see Black's defense, 1...Kf8. As Gaprindashvili suggests, I found the idea, calculated, found a problem with the idea, then sought to correct the idea.
1.Be7 suggested itself. After several minutes of calculation, I decided I had the solution correct and checked the answer in the back.
I was wrong. In fact, I did not even look at the correct move, although its target was something I considered via another route. During the drive home, I began to comprehend the superiority of the correct move and became satisfied that the book's answer was correct. It is a far more direct route to the central objective preparing Rd8.
When I fed the position into Hiarcs 12, it liked my move for a few seconds. Then, my choice was its second choice for a bit longer. After several minutes of analysis, my choice dropped to third behind 1.Rd8 and the correct answer.
For finding the initial idea, finding the defense, and working to correct the idea with viable moves, it seems that I deserve partial credit.