I earned a draw against an expert this morning in the
Spokane Chess Club's Winter Championship
. With two wins and two draws after four rounds, I am in a four-way tie for second going into the final round. I'm assured of not losing two games in the event, as I have in each of the past two club championships.
The draw is nice, but I had an opportunity for more.
Black to move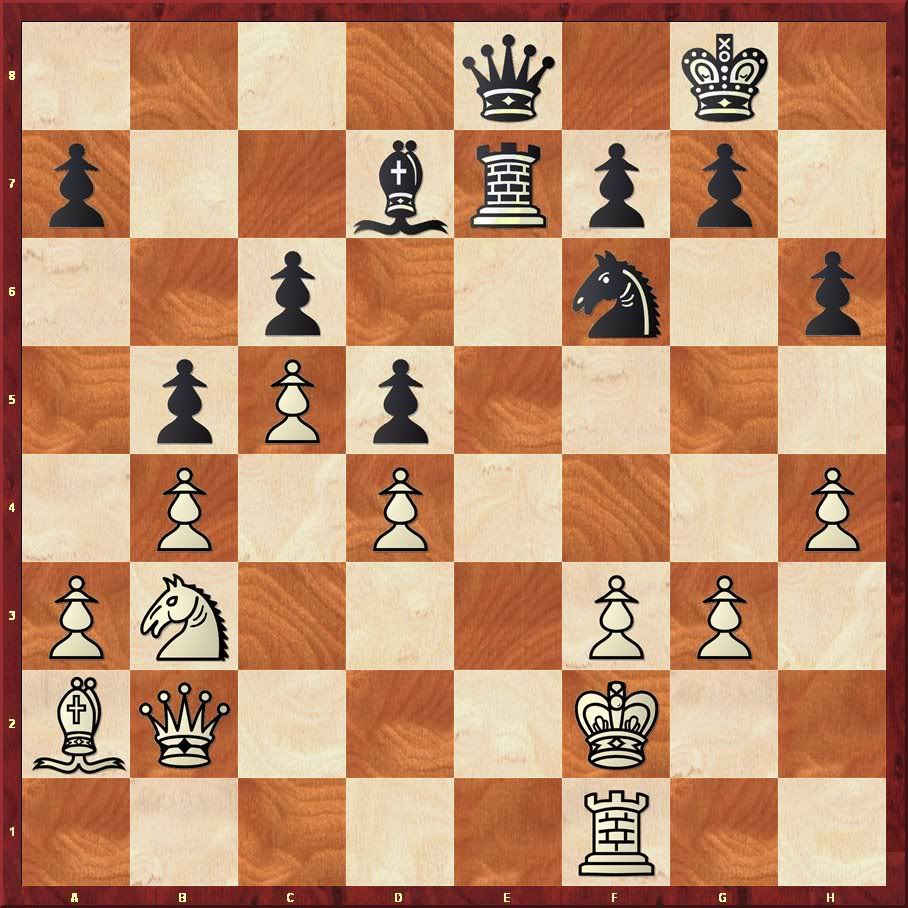 I played 42...Kf8 and we agreed to a draw at move 56.