After my
disastrous
round 2 draw, and the lucky results of my
opening experiment
in round 3, I had a comfortable game in round 4 of the
Christmas Chaos tournament
. I had the Black side of a French Advance that went horribly wrong for White beginning with a far too common error that gave Black a free pawn on move six. If you ever play 1.e4, please look at this position (and do not ever fall into it).
Black to move -+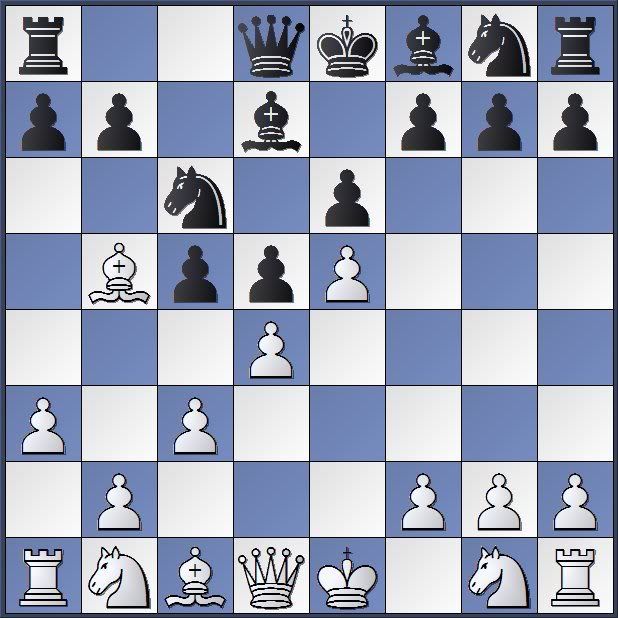 After the game, I asked my opponent to promise he'll never so easily succumb to this tactic again. He is one of the promising junior players in the area, and had played in a few scholastic tournaments, but recently starting coming to the
Spokane Chess Club
and playing in USCF events.
Even though I gained a theoretically decisive advantage easily from the opening, the game still had plenty of play. Along the way I found many good moves, and often the best. In the quest for chess truth, more of these good moves must give way to the best. This transformation is an energy efficient vehicle on the road to chess improvement.
After 19.Rf1, we reached this position.
Black to move -+
Two moves present themselves:
19...Bxf1
19...Bxb5
Which is best? Why?
Is it best to win the exchange, or might Black be better off keeping the bishop while snatching an undefended pawn?