My goal
was to reach a rating above 1800 by spring 2010. Now I need a new goal. Staying there is one idea. Reaching for 1900 is another.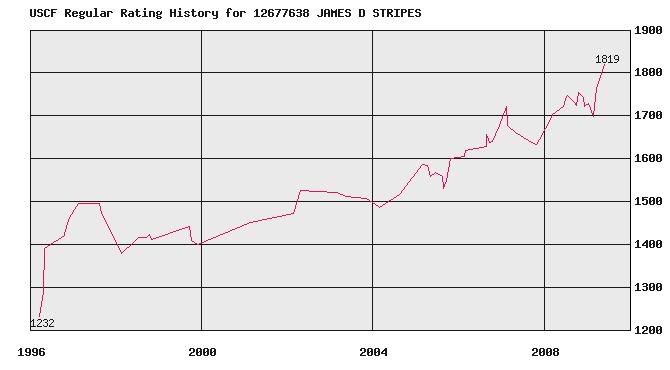 I finished the Washington Open without a loss. I won two games,
one against a class B player
and one against a class A. I drew two class A players, and two class B.
My current rating is now 1819.