Lunch in a cafe with an internet connection and I played a handful of three minute games with a chap from the Netherlands. The last one evened the score after a couple of blitz errors near the finish. He outplayed me through the middlegame and earned a two to one pawn majority on the queenside. This majority became a dangerous passed pawn that I struggled to stop.
Black to move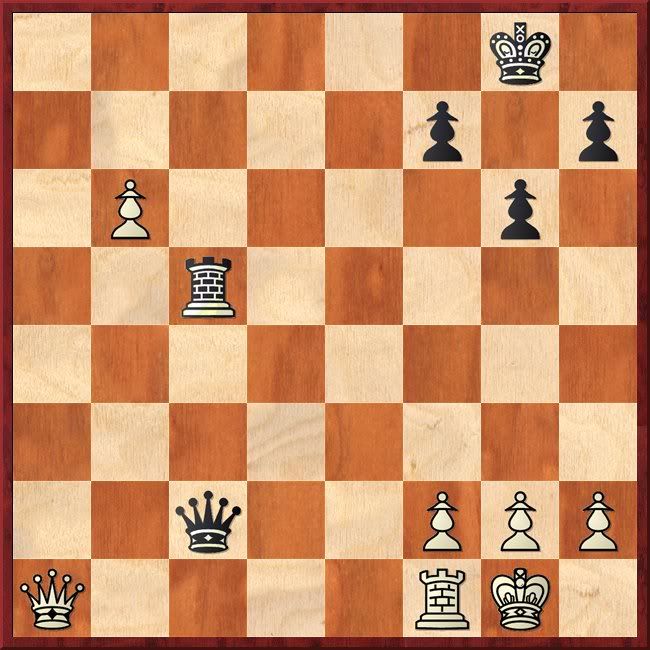 I played
25...Qb3??
(25...Rb5 would hold).
My opponent replied with
26.Rb1??
when 26.Re1 wins easily.
I found the winning move, the only move that does not lose.
Black to move